RESIDENT DJ: ALAMAKI, MARZY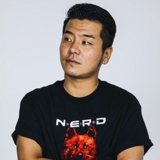 ALAMAKI, MARZY, JIROTOKYO
12/7(fri)
"BORN FREE"
RESIDENT DJ: ALAMAKI, MARZY
DJ: OKI, BOSE, NIKKA NINJA, KANTA
MC: JIROTOKYO (FACTRY)
OPEN.22:00 LADIES ¥1,500/1 Redbull Yellow Edition MEN ¥3,500/1 Redbull Yellow Edition

20:00 OPEN!!!


RESIDENT DJ: SAAT
AFTER WORK
EACH & EVERY FRIDAYS
"BLISS FRIDAYS"
DJ: SAAT, Mah a.k.a. M.S.M, MEEK, MIGHTY, KAZUKI, KIBI
LIVE: KIN DA SHER ROCK, Ryo-w2, hoym-k, RAY a.k.a. No.0, ESLOB, YELLOW BEATZ, Bay park
OPEN.20:00 LADIES ¥1,000/1D MEN ¥1,500/1D

RESIDENT: DJ SAH, DJ TSUKASA, MC YOU-KID
BX CAFEでしかできないLUXURYな空間演出の中で、BLACK MUSICが持つ醍醐味を最大限に味わうことができるPARTY。
DJ、MCが創り上げるフロアにGOGO DANCERが華を添える。

You can enjoy the black music, dance show, and video DJ set to the fullest in luxury room at BX CAFE.
BX CAFE
"BLACK HAZE"
RESIDENT DJ: SAH, TSUKASA
DJ: なおと↯まふぃあ
MC: YOU-KID
OPEN UP DJ: SHINSAKU, YUTARO, KOTA
GOGO DANCER: Ann, Aby
OPEN.22:00 LADIES ¥1,000/1D MEN ¥3,000/1D *till 24:00 LADIES ¥1,000/1D MEN ¥1,500/1D*
20歳の方は入場無料!